Information Technology
The need for technologically advanced IT solutions to perform complex data analysis and automated solutions has provided a blooming need for professionals who are better able to communicate with computers. As such the need for programmers and data analysts who are able to make sense of complicated programming languages and Big Data has grown exponentially.
Jobs in this field are Java Developers, Android Developers, Front End Developers, IT Business Analysts and Data Analysts. Businesses which require these jobs are typically IT solution-based companies, companies dealing with robotics, semiconductor manufacturers and e-commerce platforms.
Sales & Marketing
The dynamic growth of the sales and marketing industry has seen an explosion of a new scope of skillsets catered to selling online, digital marketing and online advertising. As such, those looking to find a career in these fields need to be strong communicators and technologically savvy individuals comfortable with the usage of a variety of social media platforms. Industries that have seen massive explosions of growth in online advertising include F&B, retail, health, education and fashions.
Jobs in this field are sales managers, content writers, marketing managers, ads specialists, brand managers, and customer experience officers. These also include jobs related to PR & Communications, Events Management, Digital Marketing, Advertising and etc.
Accounting & Finance
The development of fintech has seen the rise of technology being increasingly used to manage the world of finance through mobile-banking, investment services and the use of crypto or digital currency payment systems. The rise of fintech has seen the moving away of jobs from more traditional roles of finance.
Positions in this field are Finance Managers, Actuaries, Accountants, Credit Analysts, and Budget Analysts. These comprises a wide range of industries including banks, investment companies, wealth management, insurance companies, and fin-tech.
Human Resources
While traditionally being known for its services in recruitment and compensation, the role of HR has seen its scope enlarge in the coming years to include training, industrial relations and many other functions. HR professionals are constantly needed to manage a variety of tasks to keep employees today engaged, motivated and aligned with company objectives.
Talent in the human resource space are typically human resource managers, recruitment executives, payroll executives, or people development officers.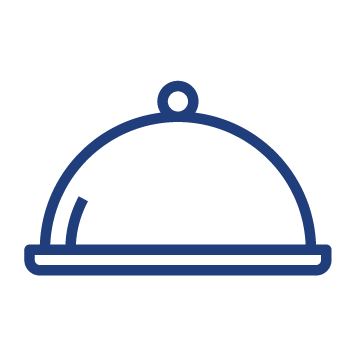 Food & Beverage
The rise of health foods and awareness towards healthier living have led to the growing needs of F&B and food related professionals. From the managing of the preparation of food, logistics and even the nutritional value behind food, food related professionals are constantly required in this fast-paced and dynamic industry.
Professionals required in the F&B industry are restaurant outlet managers, nutritionists, food scientists and dieticians.

Logistic & Supply Chain
Thanks to globalisation and the rise of technology, the flow of raw material transformation into end user goods has seen a dramatic boost in speed and production. That being said, professionals in the supply chain management are still needed in order for companies to help achieve a competitive advantage through supply chain solutions. Jobs in this industry typically relate to professionals who help source for raw material and goods for the development of a product or item.
These talents are are logistic operation managers, procurement officers, sourcing analysts and supply chain managers.

Engineering
Revolutionising the engineering world recently is the rise of Industry 4.0 which is set to be one of the most important trends within engineering field in recent years. Having the ability to implement IoT (Internet of Things) models, big data and the new communication infrastructures will certainly set candidates applying for jobs in this space.
Talents here include mechanical engineers, production engineers, design engineers, electronic engineers and computing engineers.
Health & Life Science
Healthcare is perhaps one of the most stable and enduring industries of the modern day profession. Today, the medical industry has expanded rapidly to include life sciences and other traditional methods of healing. The scope of the medical industry covers pharmaceuticals, biotechnology, environmental sciences and many others.
Talents needed in this industry include pharmacists, bio technicians and technologists, doctors, surgeon specialists etc.
Manufacturing
The manufacturing sector in Asia grew rapidly in the 1970swith some countries implementing strategies to diversify their economy. While many consider the manufacturing industry to be a very traditional, its significance is far from being any less important. The challenge of modernising this industry with automation and robotics still remains a very important factor for candidates looking to join this industry.
Talent for manufacturers are production managers, process engineers, mechanical engineers, human resource generalists and etc.